Listed this week 🔥
Synthetix Synthetix is a decentralized platform on Ethereum for the creation of Synths: on-chain synthetic assets that track the value of real-world assets. As of May 2019, the Synthetix platform supports over 20 Synths representing fiat currencies, commodities (e.g., gold), and crypto-assets.
Rarible Rarible is a NFT (non-fungible token) platform for securing digital collectibles secured with blockchain technology. Put simply, non-fungible tokens are "unique" in a sense and can, therefore, be excellent when it comes to signaling ownership over a specific asset.
Bancor Bancor is a new standard for ERC20 tokens that allows smart contracts to connect to a liquidity network, enabling continuous on-chain liquidity throughout the network, without needing to match buyers and sellers.

My Crypto Heroes My Crypto Heroes(MCH) is a turn-based battle game for smartphones and PC featuring blockchain technology. It is a complex turn-based battle game, featuring PvE and PvP battles. Pick your heroes, level them up, and battle against other players and monsters for items. (ERC-721) Join one of the 9 lands and battle for glory!
Hegic Hegic is an on-chain options trading protocol on Ethereum. On Hegic you can buy ETH call and put options as an individual holder (buyer) or sell ETH call and put options as one of the liquidity providers. Trade on-chain options for profits or to hedge your positions.
Listed last week 🚶‍♂️
Sorare Sorare is a global fantasy football game where players can scout, collect and then compose their teams for competitions every weekend. Based on your player's real-life performances, you will have a total team score for the weekend which and hence a global ranking in your division.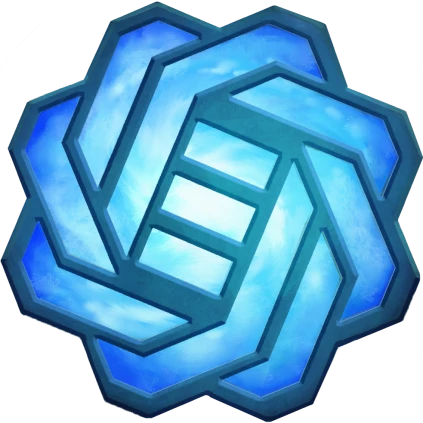 Gods Unchained A trading card game powered by the Ethereum Blockchain. A new paradigm of gaming: immutable, transparent, and infinitely extensible. Fast, turn-based and multiplayer-driven gaming. Competitive weekly tournaments with massive prizes. Win, and have your victory recorded on the blockchain for eternity.

MakerDAO The Maker Protocol allows users to generate Dai by leveraging collateral assets approved by "Maker Governance." Maker Governance is the community organized and operated process of managing the various aspects of the Maker Protocol. Dai is a decentralized, unbiased, collateral-backed cryptocurrency soft-pegged to the US Dollar.
ENS domains Ethereum Name Service (ENS) is an open and extensible naming system based on the Ethereum blockchain. It is the leading blockchain-based naming infrastructure project and maps human-readable names to machine-readable identifiers such as Ethereum addresses.
Curve Curve is an exchange liquidity pool on Ethereum (like Uniswap) designed for (1) extremely efficient stablecoin trading (2) low risk, supplemental fee income for liquidity providers, without an opportunity cost.
Listed last to last week 🏃‍♂️
0x 0x is a protocol that facilitates the peer-to-peer exchange of Ethereum-based assets. The protocol serves as an open standard and common building block for any developer needing exchange functionality.
Oasis by MakerDAO Oasis is a decentralized application that runs on the Ethereum blockchain. Anyone can use Oasis to trade tokens, borrow against them, and earn savings using Dai.
Marble Cards Marble Cards are a way to create and trade unique digital cards based on URLs. Every web page can only be marbled once and by one person only. All Marble cards are non-fungible tokens built on Ethereum.
Gala Games Gala games is a blockchain gaming project from Zynga co-founder, Eric Schiermeyer. It's an ecosystem which supports high quality blockchain games with a focus on engaging gameplay and Play to Earn.
Earlier 👴🏽
Yearn Finance Yearn Finance is a suite of products in Decentralized Finance (DeFi) that at its core provides lending aggregation, yield generation, and insurance on the Ethereum blockchain. The protocol is maintained and developed by various independent contributors within the cryptocurrency space. Management of the protocol is governed by YFI holders.
CryptoKitties CryptoKitties is one of the world's first games to be built on blockchain technology—the same breakthrough that makes things like Bitcoin and Ethereum possible. Bitcoin and ether are cryptocurrencies but CryptoKitties are cryptocollectibles.
Opyn Opyn provides risk management for decentralized finance using options. Hedge your ETH risk and protect your DeFi deposits.
Aave Aave is a decentralized non-custodial money market protocol where users can participate as depositors or borrowers. Depositors provide liquidity to the market to earn a passive income, while borrowers are able to borrow in an overcollateralized (perpetually) or undercollateralized (one-block liquidity) fashion.
InstaDapp Instadapp is a platform that provides users and developers with a single point of integration to access all the DeFi protocols. We aim to make DeFi easier, scalable, and more secure for users, developers, and protocols alike.
Defi Dollar DefiDollar (DUSD) is a stablecoin that uses DeFi primitives to stay close to the dollar mark. DUSD provides an avenue for diversifying your stablecoin holdings to hedge against an event where the underlying stablecoins e.g Tether (USDT), DAI deviate from their peg.‌ DUSD is collateralised by Curve Finance LP tokens.
Axie Infinity Axie Infinity is a 3v3 turn-based strategy game featuring ERC721 non-fungible tokens that are unique with various battling features and traits. Their token, the SLP (Small Love Potion), is used to breed new Axies.
Matcha Matcha is a decentralized exchange, or DEX, meaning that users swap their tokens peer-to-peer through the Ethereum smart contract infrastructure. You retain complete custody of your tokens throughout the entire trading process. Additionally, it aggregates the best prices across a growing number of liquidity sources to maximize the value you receive on every trade. All the fees are displayed correctly.
Uniswap Uniswap is the most liquid AMM-style decentralized exchanges in the world, holding over 2 billion USD in liquidity provider deposits as of time of writing.
Cryptovoxels Cryptovoxels is a virtual world powered by the Ethereum blockchain. Players can buy land and build stores and art galleries. Editing tools, avatars, text chat and voice chat are built in.
KnownOrigin KnownOrigin is a digital art marketplace powered by Ethereum. Discover, collect and invest in rare, limited edition digital artworks from some of the world's leading artists and creatives.
All Dapps